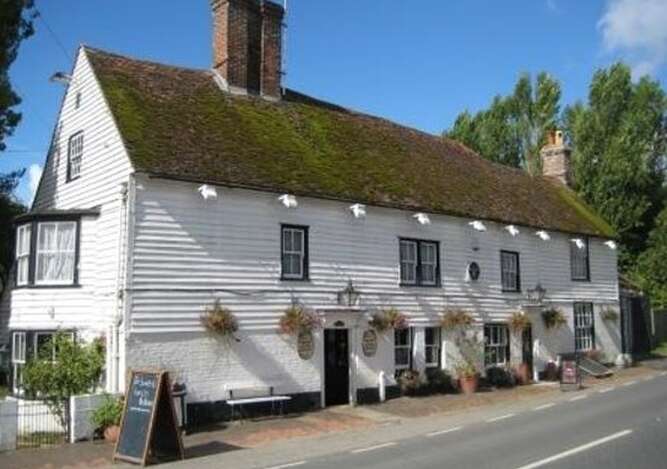 Home
For Restaurant Bookings, Bed &Breakfast and General Enquiries call 01797 252166
Kate &Liz Quiz - Monday 3rd September. Book Now!.
We have just celebrated 18 years at The White Hart, Newenden, where a warm, traditional village inn welcome is guaranteed!
Situated in the picturesque village of Newenden in an Area of Outstanding Natural Beauty, The White Hart freehouse oozes character and charm. It has served the local community and surrounding area since the 16th Century and if walls had ears it would, we know, have lots of interesteding tales to tell - over a decent pint of fine cask ale, naturally!
Our menus are thoughtfully created and our food homemade using seasonal and locally sourced ingredients wherever possible. We welcome families and cater for the appetite of little ones with a 2 course children's menu and on Sundays, a smaller version of our delicious roast dinners.
At the bar you can expect an ever changing selection of fine cask ales and we are proud to say that we can be found in CAMRA's Good Beer Guide.
The White Hart is perfectly situated for trips to local tourist attractions, whether it's a nostalgic steam train journey through beautiful countryside with the Kent and East Sussex Railway, a visit to one of the many National Trust properties on our doorstep or a drive down to the coast. Our comfortable ensuite rooms, priced from just £40 per person per night, including the superb 'White Harty' full English breakfast, provide the perfect base from which to explore the area.
Variety is the spice of life and our restaurant specials boards and live music, including our annual Beer &Music Festival, provide just that!
We look forward to welcoming you to The White Hart soon!